iCaucus June Meeting
Saturday, June 2, 2012
MARK YOUR CALENDARS AND BRING A FRIEND
Serra Mesa/Kearny Mesa Library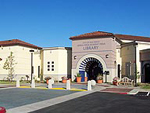 9005 Aero Dr.
San Diego CA 92123
Click
Here
for Directions
9:30 sign-in
10:00-12:00 meeting
URGENT NOTICE
POLL WATCHERS ARE NEEDED FOR SAN DIEGO COUNTY
IF YOU ARE AVAILABLE TUESDAY JUNE 5th, YOU NEED TO CONTACT RUTH WEISS IMMEDIATELY!
THE LAST EIP TRAINING IS – Sunday, May 27th, in Poway!!
ruthweiss1@cox.net 
make this training and participate in this election
,


Please join us for our June iCaucus meeting.  The last meeting before the California Primary on June 5th.  We will be discussing the upcoming election and our plans through the General!

We have several special guestsjoining us!Congressman Duncan D. HunterEndorsed Congressional Candidate Nick Popaditch

Endorsed U. S. Senatorial Candidate Dan Hughes

More guest may be added!

We have sent out the last of our endorsement ballots!  Thank you to all who have voted and supported the iCaucus citizen's vetting process.  Special Thank You to Eric Schaller, the CA Vetting Director, John Petree our CA Interview Coordinator and everyone who volunteered to be part of the vetting panels and conducting fantastic and thorough interviews of all of the Candidates.  Thank you also to all of the Candidates who participated in the process!

We have endorsed the following Candidates in California for 2012
Dan Hughes
CA U.S. Senate
Rick Tubb
CA CD-3

Marilyn Singleton

CA CD-13

Chris Pareja
CA CD-15
Mark Reed
CA CD-30
Tim Donnelly
CA Assembly-33
Shannon Grove
CA Assembly-34
Mike Morrell
CA Assembly-40    
Donna Lowe
CA Assembly-41
Duncan D. Hunter
CA CD-50
The Following candidates are still in the endorsement process
John Stahl
CA CD-52
Nick Popaditch
CA CD-53
Marie Waldron
CA Assembly-75
Ralph Denney
CA Assembly-78
Col. Pete Stiglich
CA CD-1
Doug La Malfa
CA CD-1
Randy Loftin
CA- CD-5
Greg Imus
CA CD-8
John Wbb
CA CD-45
Xanthi Gionis
CA CD-51
Martha
Flores-Gibson  CA Assembly-70
~We should be completely finished by our Meeting on June 2nd!
DON'T FORGET HOW IMPORTANT THE CENTRAL COMMITTEE VOTE IS
| | | | | |
| --- | --- | --- | --- | --- |
| AD 71 | AD 75 | AD 76 | AD 77 | AD 78 |
| Eric Andersen | Don Burgett | Saundra Waecker | Lynette Williams | Barbara Decker |
| Frank Hiliker | Lee DeMeo | Sherry Hodges | Scott Rieker | Julio DeGuzman |
| Dan Summers | Steve and Maureen Guffanti | Judy Rees | Randy Berholtz | Mia Freymiller |
| | | Ben Sullivan | Jeannie Foulkrod | Dan Holstein |
| | | | Ani Mdivani-Miller | |
| | | | Karen Grube | |
If we have missed any iCaucus member or Affiliate Group Member let us know
Also Support   JIM MILLER for Superior Court Judge
We would like to thank you for all of the support
throughput this election cycle.  We are not done yet so make sure you turn out to this meeting, bring your friends and neighbors so they can meet candidates and find out how they can become involved in the future of our nation through citizens vetting!
---
DON'T FORGET OUR 50/50 RAFFLE
Not only does this help support our efforts,
but it gives you the opportunity to put $$ in your wallet
AS YOU KNOW iCaucus is a non-profit, completely volunteer organization.  We are working across the Country to bring citizens back into the process of electing Principled Representation and then holding them accountable.
We appreciate all donations to help support our efforts
iCaucus
Non Profit 80-0763782
2810 Thomes Ave. Suite 322
Cheyenne, WY 82001